Acer will be rolling out a new 15.6" 3D notebook that was co-developed with Wistron, and consumers will be able to get hold of it this coming October.
The notebook will come equipped with Windows 7 and therefore Acer will not make an official announcement until Microsoft launches the OS, Kan added. According to Acer, this notebook will come with pre-loaded software that is able to convert 2D movies to 3D alongside direct support for 3D movies.
We can only guess that this will be powered by a dedicated graphics card and won't be running on an Intel Atom processor considering the amount of work it has cut out for it with all that conversion going on. Best to connect this to a power outlet at all times, too, if you plan to use this and go dizzy over your entire back catalogue of 2D movies in 3D format.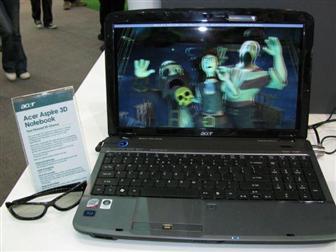 also read :
Tags:
Laptop