Point of View: new Laptop slim-line, based on a Low Power Consumption Processors
Catégory:
Laptop
| Tags:
Laptop
The manufacturer Point of View, announces the entry of a new Laptop in his catalog, related to the means of range and proposing 25mm thick (dimensions: 322×239×25 mm).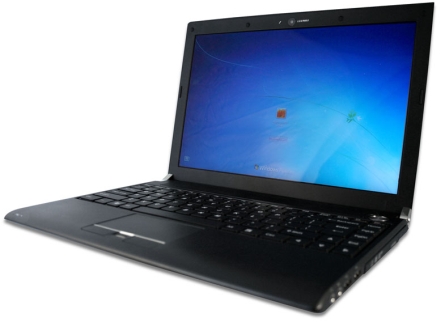 Baptized Point of View: Mobii ULV, this Laptop is equipped with a flagstone of 13.3" to standard WXGA (1280×800 pixels) and profits from a retro-lighting with LED, as well Graphics output HDMI and VGA. Its CPU an Intel Celeron 723 to 1,2 GHz, whose specificity is to Low Power Consumption. It also has a Intel's GS45 chipset, 2GB DDR2 800 MHz memory and an hard drive of 250 Go.
Moreover, it is equipped with a slim-line DVD-RW 8x drive, a reader of memory card and a fingerprint reader. Like 2 ports USB and 2 ports Ethernet Gigabit. Lastly, it can be connected via WiFi G and Bluetooth. No date of availability was for the moment announced, nor of selling price. But the device will be delivered with a battery 6 cells and should allow to obtain an autonomy 4 hours, What is little considering the material.
also read :
Tags:
Laptop